Pride of Omlet series is a collection of amazing stories which shine the spotlight on extraordinary pets and share their selflessness, bravery, talent and compassion with the world.

We have been lucky enough to collect some wonderful stories of your extraordinary pets and share them with you for 10 weeks! Here is a summary of the stories that you can read again and find directly on our Blog.
Pride of Omlet: Stand Up for Disabled Animals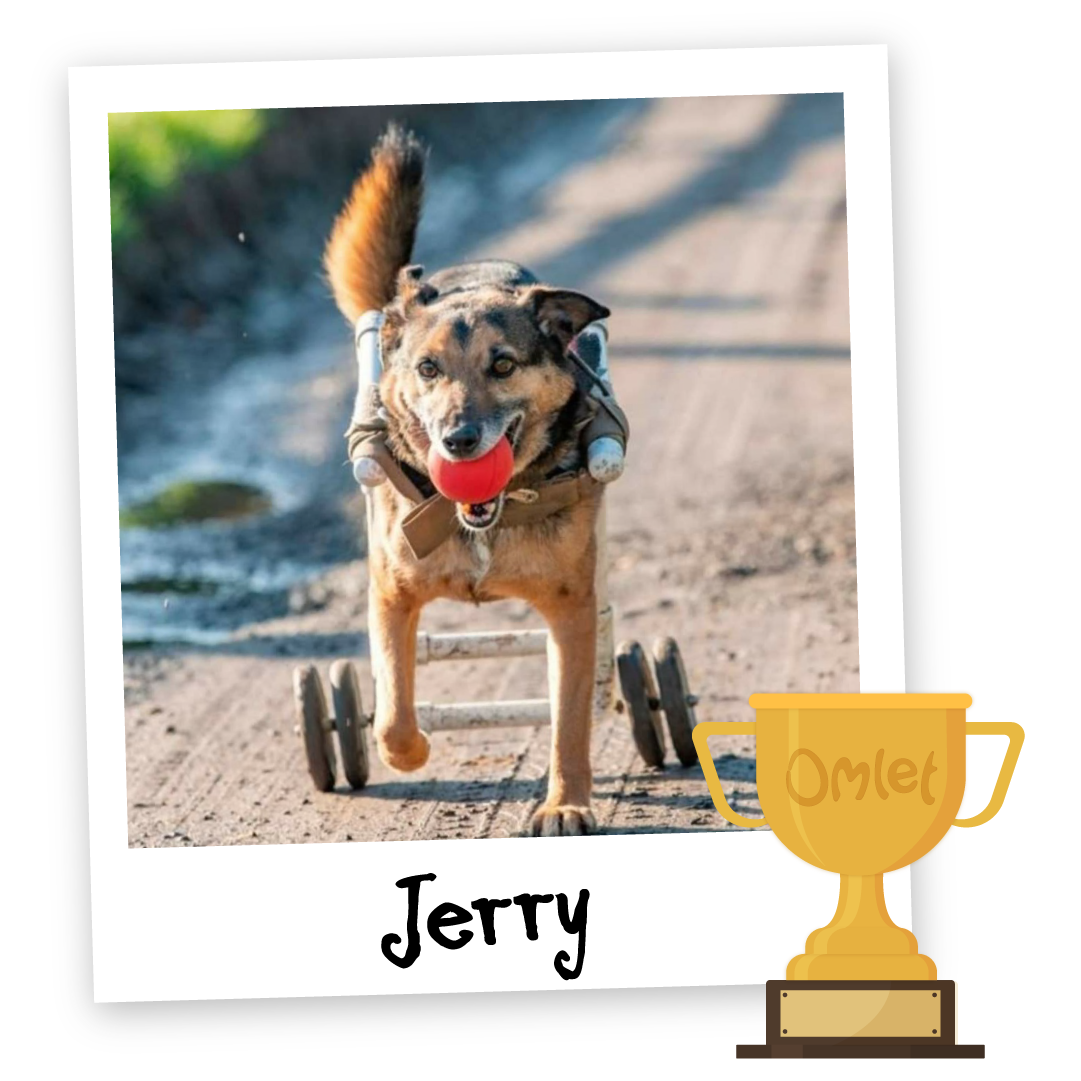 Jerry's a cheeky, playful and boisterous rescue dog from Romania who can do a handstand! He landed on his feet when Shena gave him a home and inspired her to start a rescue centre specializing in disabled animals. Read the story here!
Pride of Omlet: The Constant Companion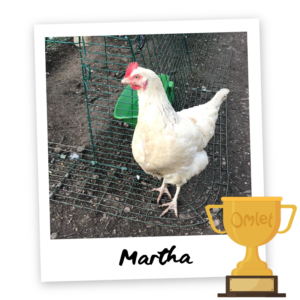 Martha's humans Nicola and Ben bought chickens to bring joy to Julia, their mother who they cared for at home. The family could never have imagined that a chicken would become a caring companion to Julia in the advanced stages of dementia. Read the story here!
Pride of Omlet: Free Support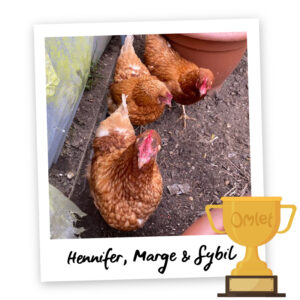 Once caged battery hens, Hennifer Marge and Sybil now work free-range with their human Jonathan, transforming lives for offenders at the Rosemead Project. Jonathan (support worker and chicken champion) believes the hens have the power to unscramble tricky social situations. Read the story here!
Pride of Omlet: A Perfect Match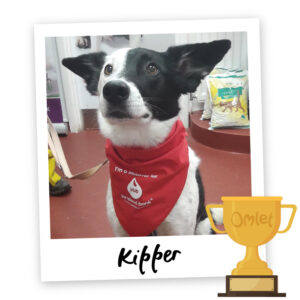 On paper, Kipper wasn't exactly what Angela wanted. After years of behavioural challenges, he's become the best-behaved blood donor and saved over forty dog's lives. Kipper's turned out to be Angela's perfect match. Read the story here!
Pride of Omlet: Teachers Pet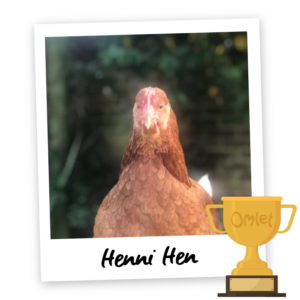 Henni Hen is a teaching assistant by trade. A cute and cuddly chicken who loves children. She follows in the footsteps of her bubbly humans, Hamish and Verity. Read the story here!
Pride of Omlet: Mipit Makes Sense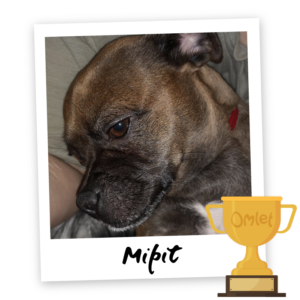 Mipit is a Mental Health Assistance Dog for his human, Henley. Mipit keeps Henly alive and independent. Who wouldn't love a dog that can put out your recycling, answer your phone, and be your best friend, come rain or shine? Read the story here!
Pride of Omlet: Perfect Peaky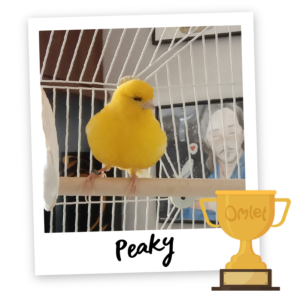 At the tender age of one, Peaky is already a retired filmstar. He had lived in a cage his whole life, released only to perform. When Joana and Fergus took him home, he was a fluffy, yellow bundle of nerves. But they are determined to help Peaky, their cute little canary companion, to come out of his shell. Read the story here!
Pride of Omlet: Saving Sophia's Life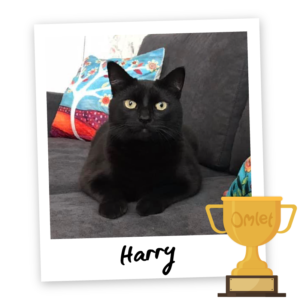 When you've grown up with animals, home isn't home without a pet. Bringing Harry home was lifesaving for both him and his humans, Sarah and daughter Sophia. Harry has a special gift. He's a unique epilepsy monitor, and he's saved Sophia's life countless times. Read the story here!
Pride of Omlet: Buster's Beard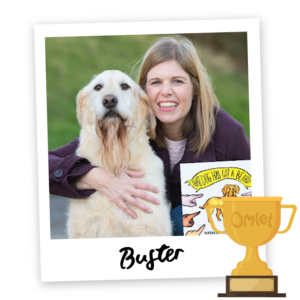 Buster was destined to chase balls on the beaches of Barry Island. He's a lovable labradoodle with big brown eyes and a long beard. A thinker with a playful nature, he's co-authored a children's book with his human Natalie to bring Autism Awareness to all. Read the story here!
Pride of Omlet: Brave Bunnies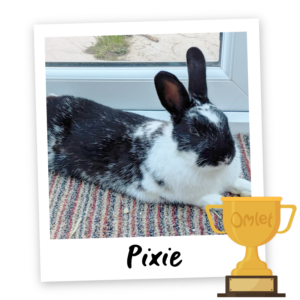 It's hard to describe how frightened Pixie the rabbit was when the RSPCA rehomed her with an experienced rabbit owner. Eighteen months on, cheeky little Pixie lives in the lap of luxury and is learning to be loved by her adoring human, Wendy. Read the story here!
No comments yet - Leave a comment
This entry was posted in Pets
---