Get FREE delivery on all Zippi Tunnels and Runs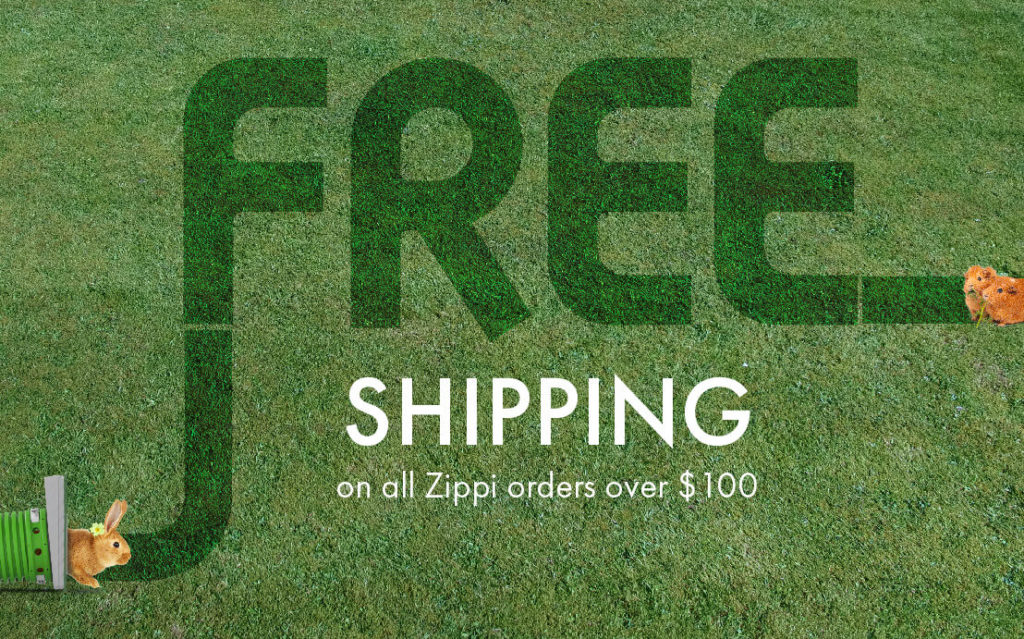 Upgrade your rabbit's and guinea pig's home with the range of Zippi Tunnels and Runs – now all with free delivery for a limited time only!
This offer is available on ALL Zippi Tunnels, Playpens, Runs and accessories, so you can create your pet's perfect play area with free and fast delivery – ready for spring!
Use promo code ZIPPISAVE at checkout for free delivery!
Connect your rabbit's or guinea pig's hutch to a brand new run with the Zippi Tunnel System, perfect for providing your pet access to more space to play and exercise via the safe, predator proof tubes.
Available with a number of accessories to suit your needs, your very own Zippi Tunnel System can be easily designed with our online configurator, complete with lockable doors, hay racks, look out stations and more, or choose from one of our popular starter packs.
Designed to be easily connected to the Zippi Tunnels, the new range of Zippi Playpens and Runs provide a movable solution to giving your rabbit or guinea pig more space, making them happier and healthier.
The Zippi Playpen is an open style exercise and play space that provides easy access for children and pet owners alike and is great for interactive play. The Zippi Run offers a secure space for your rabbit to exercise unsupervised and comes with an enclosed roof and an option of underfloor mesh or a surrounding mesh skirt.
Don't forget to complete your pet's new play area with the range of Zippi weather protection so that playtime can carry on whatever the weather!
If you already have a Zippi Run you can now provide your pets with even more space, thanks to the Zippi Run Extensions.
Terms and Conditions
Free delivery promotion is only valid from 09/08/19 – midnight on 12/08/19. For free delivery use promo code ZIPPISAVE. This offer is available on all Zippi tunnels, accessories, playpens and runs only. Free delivery applies to order containing Zippi products to the minimum order value of $100. Offer applies to Standard Delivery Service only. Free delivery offer is not redeemable on pallet deliveries. Omlet cannot take responsibility for third party supplier delays such as courier service. Free delivery is only valid for orders shipped to Australia.
Subject to availability. Omlet ltd. reserves the right to withdraw the offer at any point. Offer is only valid on items from our Zippi range and cannot be used on existing discounts or in conjunction with any other offer.
This entry was posted in Guinea Pigs
---